Best Fashion Collection for 2015 covering international brands such as Salvatore Ferragamo, Landi Francy, Ivories, Giovanna Micali, Burberry, Ziio & More.
Summer allows wearing fanciful and colored dresses! But this Season's spirit is identified overall in the details that characterize and juice up every outfit.
The hot season is distinguished for its relaxing mood as well as in the dressing style. In fact summer offers the opportunity to wear fresh dresses, comfortable, funny and undemanding. In particular, during summer holidays and travelling, we need practical and informal dresses that permit to be at ease in every situation. Sometimes to underline one's elegance some well chosen accessories are enough, those that can make unique even a jeans and a shirt. A jewel, a bag, a pair of shoes, a scarf, a hat or a particular perfume can give charm also to the simplest look. For example, for a trip we could wear sporting shoes that won't pass unnoticed and wrap up the neck with a vivacious hyper-colored foulard; to protect ourselves from the sun we could show an unusual hat and put on VIPs like Diff sunglasses. And moreover, during an afternoon dedicated to shopping, we could wear a light and vivacious printed dress with comfortable flat sandals and use an original and capacious bag…Proposals at disposal are numerous and stimulating, so much as to make you lose your head!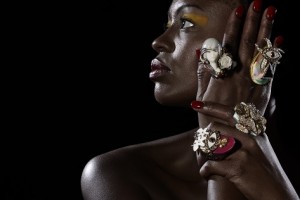 During summer season fashion goes wild inflecting itself in an infinite sequence of extraordinary proposals that often intrigue, sometimes conquer and at times amaze us. It's said that simplicity is synonymous of elegance and everyone knows well the most used garments, but the same one can modify its shapes creating an endless sequence of different versions. Fashion itself is variable and, season after season, draws inspiration from the past's styles, from ethnic costumes, from the unnoticed looks in the street, from the manifold shows of Nature and much more. However, the winning fashion collections are precisely those that best reflect the modern way of life and that, sometimes, can also make dream. The principles of every successful collection are based on materials' quality, on an accurate handcrafted manufacture and models' exclusivity.
Summer allow more expressing freedom, being a season less tied to conventions and conditioned by social commitments. In this year's period fancy and triviality are permitted more than any other moment, so it's admitted to risk a little with the getup and it is allowed to let us go with the humor and fantasy of the moment. A great enthusiasm for freedom and joie de vivre takes life with the happier season of the year, translating in dresses, accessories, jewels, perfumes, cosmetics: a lot of news to be tried, appreciated and delighted on our skin.
| | |
| --- | --- |
| Quality, precious finishing and polished fabrics for the Spring/Summer 2015 collection Hanita created by Angela Testa and presented at Super Show in Milan. Natural prints, stripes and tailor shapes create a mix with avant-garde and tradition with a sophisticated look. Silk and chiffon blend their selves in the combination characterized by a flowers macro-pattern with strong hues. | |
| | Béjar Signature, a firm devoted to create and design fragrances which combine exclusivity, creativity and natural essences since 1980, has launched its new perfumer art brand, Cuarzo The Circle. Alchemy, made of gold, platinum, silver, rhodium, indium… and its Four Diamonds are the most extreme and boldest collections in the series. |
| The summer collection by Martino Midali develops creating a mix-and-match of colors, textures and hues with a harmony of big and small, abstract, geometrical or striped patterns. This long and light dress reveals various layers composed by different patterns. | |
| | The original bangle from the Everglades collection by MISIS is realized in green Perspex with Frangipani flowers applications in white and yellow varnish and white zircon cobbles; crocodile pattern in silver plated in 18 kt gold with opaline cabochon and green zircons. |
| From the Spring/Summer 2015 fashion show by Burberry Prorsum, a fresh look in green's hues accompanied by the natural makeup proposed in the last collection of Burberry Beauty, defined by vivacious red lips. | |
| | Vernissage Jewellery proposes a chain with green imperial moth pendant featured in gold plated silver filigrees with enamel. Ilenia Corti founded Vernissage Jewellery brand with Matteo Mena. Vernissage collections are an invitation to assist to the show of frozen Nature in its vital tension, a testimony of the memory when small things were the most enchanting. Produced in Italy according to the traditional rules of high jewellery, the collection is handmade by expert craftsmen who collaborate with one of the leader companies in this sector, Santagostino, belonging to the Corti family. |
| Produced exclusively in Italy, the Salvatore Ferragamo eyewear collections are the perfect interpretation of the brand's history, heritage and style. The collections are distributed all over the world in Salvatore Ferragamo monobrand boutiques and in leading stores and specialist opticians. Marchon Eyewear, Inc. is one of the world's largest manufacturers and distributors of quality eyewear and sun-wear. Salvatore Ferragamo has extended the licensing agreement with Marchon Eyewear until 2021. | |
| | The new collection Africa by Lebole Gioielli is born in support of the Oxfam Italia Humanitarian Association "With Women to Win Hunger". Africa earrings are formed by an asymmetrical couple of subjects with the tribal mask paired to a feminine figure. An authentic fabric for "pagne", the cloth used in the traditional African costumes, is applied to the contour made in very light wood, while coloured agates and silver plated in gold complete and decorate the earrings. |
| The philosophy of Spring/Summer 2015 collection by IVORIES remains ever the same: "no season" garments with an appeal extending beyond seasons. The clean and elegant lines bring together silk and cotton with a close eye on the casual world. The appeal is created by the top-quality raw materials, the knitted trim inserts or the gros-grain ribbons and by the precious details, as well as the matching of these garments with silk items or luxury mercerised cotton jumpers. | |
| | The comfortable slip-on Shocking Miriam Dark from the collection FRAU Verona Donna have a boxing deep end reconsidered in the volumes and the upper in decorated fabric with a cashmere pattern. |
| The new Switch Bag, are the most versatile models from the collection Jadise S/S 2015. Each bag is equipped with a double set of exchangeable side parts that make it suitable for every occasion. The Panarea model is an ode to Summer season with its sides in sunflower yellow or coral coloured bovine nappa leather. | |
| | The new Spring/Summer 2015 collection by Reinhard Plank uses high quality Italian manufactured materials from the 1970's. They are re-dyed using natural pigments and remodelled on contemporary forms, creating dynamic and unconventional hats. Each piece has a spirit of its own because each hat is a unique creation in search of its next adventure. The Comme Paper Spiga hat is featured in black melange colour. |
| Ludmila – Unconventional Jewelry is a Spanish brand created by the  artist and jewellery designer Ludmila Navarro. Ludmila's collection complains unconventional and highly original jewelry and timeless pieces, with a high art value and a very detailed handmade work. Unique pieces created from other vintage jewels or elements and extremely embellished with passion. The rings are a success, because they are different, unique, handmade, fresh, colorful, charming and highly aesthetic. | |
| | An elegant silk foulard by Ziio which recalls the patterns and colours of the unmistakable made in Italy craftmade jewels created in exclusive by Elisabeth Paradon for the famous brand from Tuscany. |