"Art that looks simple is brilliant." Sarah Morris
Situated in the city center of Leuven, M Museum boats a collection of some 46.000 works of art. Between 19 October 2105 and 20 Mars 2016, the museum featured Sara Morris through four films, a selection of paintings and a new mural in a special exhibition curated by Eva Wittox.
SARAH MORRIS
ANOTHER WORLD-CLASS ARTIST AT M MUSEUM LEUVEN IN BELGIUM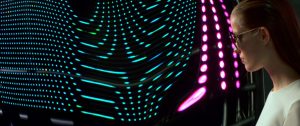 Sarah Morris makes paintings and films about the codes and power structures of particular cities, most recently of Paris, Rio de Janeiro and Beijing. Her abstract paintings might be described as 'virtual architecture', graphic colour compositions consisting of lines, patterns and grids.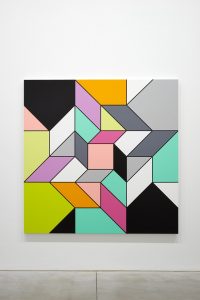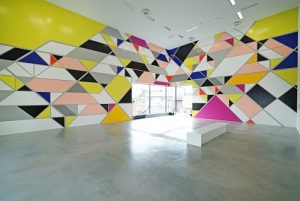 Morris treats a wide range of subjects, such as the Olympic Games, crowd control, the perfume industry, airports, advertising, prostitution and the carnival of Sambódromo. Her work is located at the intersection of Pop art, conceptual art and geometric abstraction. Since the mid-nineties, she has been exploring the complex field of tension between social space, identity and power. www.mleuven.be