Catwalk producer and model Jessica Minh Anh impressed on the front row at Paris Fashion Week with extraordinary haute couture looks and impeccable styles.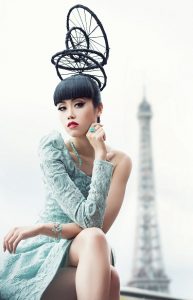 JESSICA MINH ANH IMPRESSIVE HAUTE COUTURE LOOKS
famous for transforming the Eiffel Tower, London's Tower Bridge, PETRONAS Twin Towers' Skybridge, and One World Trade Center into phenomenal catwalks, Jessica Minh Anh produced the world's highest fashion show on the Grand Canyon Skywalk at 4,000 feet above the Colorado River, as well as the first solar powered fashion show at Spanish power plant Gemasolar. Besides sky-high and high-tech catwalks, Jessica is also praised for her "catwalks on water" when she turned the Seine River in Paris and the Hudson River in New York into a floating runway. Earlier this year, Jessica Minh Anh produced a breath-taking "ocean catwalk" on Costa Luminosa's sundeck overlooking Sydney's Harbour Bridge and Sydney Opera House.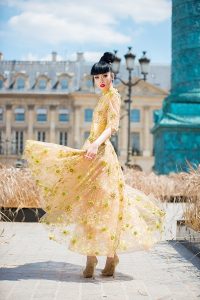 Discover the model in her most impressive haute couture looks wearing famous stylists' designs from around the world.