During the weekend of 27 and 28 June, Portofino Marina was fully dedicated to the most glamorous event on the nautical calendar at which guests were treated to seeing the Azimut|Benetti Group's whole fleet lined up and available for them, along with other examples of Italian luxury and superb taste from other iconic names.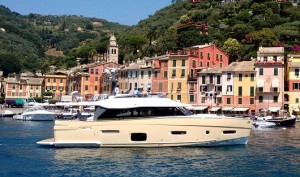 The weekend opened with sea trials which let guests admire the Azimut and Benetti range before its official launch which will take place at Boat Shows in the Autumn. On the Saturday afternoon, yachts and jewels sparkled at what can only be described as a exceptional event: the presentation of the new Azimut Magellano 66 was accompanied by a fashion show of jewellery created by Maison Damiani, the brand name from Valenzano which has represented the sheer excellence of Italian Jewellery for many generations.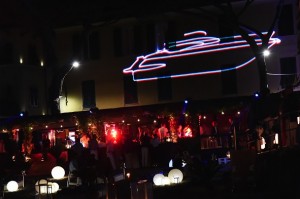 In the evening, the famous Paraggi beach was transformed into the Azimut Beach Club by an Agency from London – one of the best known agencies in the world for organising VIP events. First dinner, then music, then the yacht parade followed by a laser show and a huge bonfire on the beach.
Sunday again saw space dedicated to the latest news in yachts along with fresh opportunities to test other types of engines: those fitted to powerful, elegant Maserati, yet another wonderful example of Made in Italy excellence.
Among the Yachting Gala partners, in addition to technical sponsors Volvo Penta and Cummins, Pernod Ricard – with brands as Mumm and Absolut – and Villeroy & Boch who enriched the interiors of the yachts on show with their world renowned china tableware.