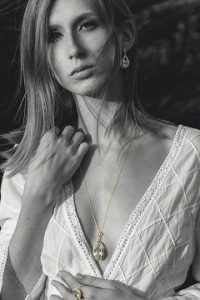 PRIYANKA MURTHY
Arya Esha
She has been designing jewellery for decades, even throughout her notable career in law and political science. Priyanka Murthy, founder and chief designer of "Arya Esha" lives and works in Florida. She received formal gemstone training from the Gemological Institute of America. Her brand mission is to empower confident self-expression through sophisticated, versatile, and wearable fine jewellery designed for the woman who wants to feel and do good for herself and the world around her. www.aryaesha.com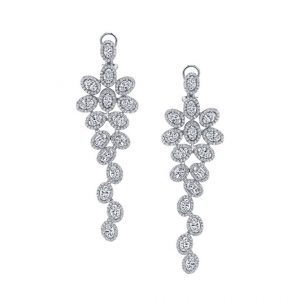 GLENN AND SUSAN ROTHMAN
Hearts on Fire
Founded in 1996 by Glenn and Susan Rothman, Hearts on Fire has rapidly evolved into the highest standard of diamond cutting perfection. More than just diamonds, Hearts on Fire is about romance and passion, love and emotion and creating perfect moments. Mariah Carey wore Harry Kotlar diamond earrings and Hearts on Fire diamond bracelets to 'The Star' Promo on October 29th in Los Angeles, CA. Instagram: @Heartsonfireco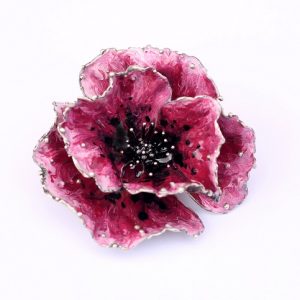 GIORGIO AND MILENA GRACIOTTI
Everlasting moments
Immago arises from the passion of two Italian jewelry designers, Giorgio and Milena Graciotti, and their talent in combining experience and imagination to create handmade, unique and refined handicrafts. Immago is gold, silver and gems, expertly brought together through both traditional and innovative techniques to create inimitable collections, defined by unceasing research and extremely creative concepts.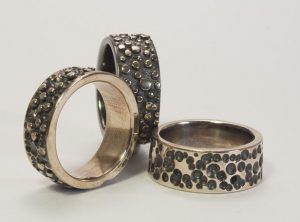 SANDRA BELOT
In line with new technologies
The French designer Sandra Belot graduated from the Ecole Boulle in Paris. She learned the traditional jewellery skills for five years before moving towards contemporary jewelry and working in line with new technologies. She attaches great importance to the concept behind her jewels. In collaboration with the jewelry designer Juliette Tincelin, Sandra created the brand Carbone based on a clever blend of raw materials and delicacy of the gesture.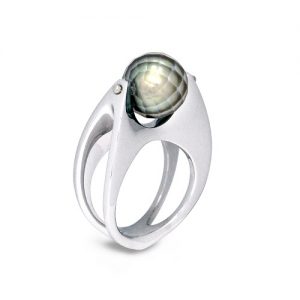 AMÉLIE VIAENE
Pursuit of harmony
Since 2005 the jewellery designer Amélie Viaene imagines modern jewellery pieces and crafts them following traditional French jewellery techniques. Each creation is designed and hand crafted by the designer in her own atelier in Paris. Her work being inspired by a constant pursuit of harmony, each of her pieces is designed as a creative work of total organic unity.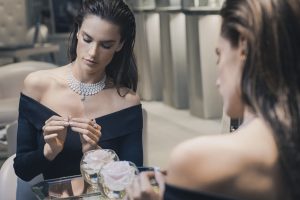 MESSIKA
Move High Addition
During her last trip to Paris, model Alessandra Ambrosio visited Messika's Parisian flagship boutique located on the prestigious Rue Saint-Honore. In the relaxing and serene atmosphere of the boutique, Alessandra tried the most amazing pieces from Messika's High Jewelry collection. Her favourite pieces were from the Move High Addition collection by Gigi Hadid.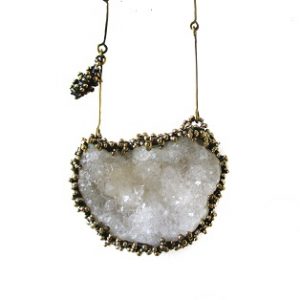 ELENA MARTINELLI
Technical research
A young designer graduate in industrial design in Genoa. Her creations are unique crafts pieces, the result of great technical research. A different mix of styles, embellished with textures inspired by the natural world and with suggestions from what she lives daily, designed for the contemporary woman who loves to stand out. www.da-megallery.com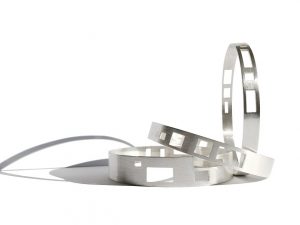 LAURA CONTRI
From the sea
A jewellery brand founded in 2007. Her fine jewelry is a mix and match of precious materials and elements taken from the sea, her main source of inspiration, such as pearls, sand with added rust. Her jewellery is entirely handmade in Ancona, where she lives and works. The brand is already distributed in over fourty retails. www.da-megallery.com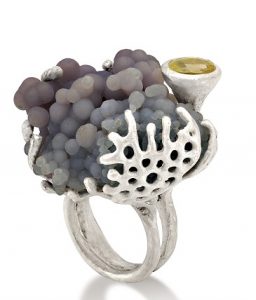 LAURA VOLPI
Sculptures to wear
The artist based in Milan is graduated in fine art at the Accademia di Brera and worked at the Davide de Paoli atelier and with Arnaldo Pomodoro. Her jewels are sculptures to wear, the result of a long craftsmanship. She has participated last September at the Bijorhca fair, where she presented new creations for the first time: "Duetto", "Triade" and "La Bella e la Bestia". www.lauravolpigioielli.com
VITTI FERRIA CONTIN
Nature-inspired composition
An Italian jewellery brand founded in 2006, sophisticated design and geometric shapes with a strong impact is the stylistic DNA. Harmony in nature-inspired composition, material research and elegance are the stylistic figure of Vitti Ferria Contin. Her atelier is based in Milan and has active collaborations with many selected boutiques and shops around the world. www.da-megallery.com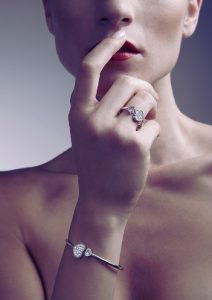 CHOPARD
Happy Hearts
The heart is a motif dear to Caroline Scheufele and a symbol of the Geneva-based Maison. A token of love and a lucky charm, it is also a much-loved fashion feature that women enjoy matching with their mood. Chopard is offering new interpretations of its Happy Hearts that will beautifully enhance a festive outfit.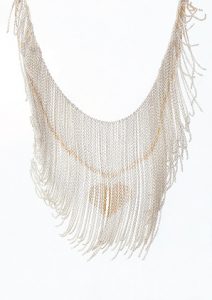 ELENA LARA BONANOMI
Long-lasting soul
Born in Italy, Elena Bonanomi graduated in 2017 from Central Saint Martins in London and won so far many awards from well-known brands and interesting entities. In her work she combines tradition and innovation, balancing passion and technical mastery and mixing the unique and high quality manual skills typical of her origin country with a more avant-garde and conceptual approach that influenced her during her time in London.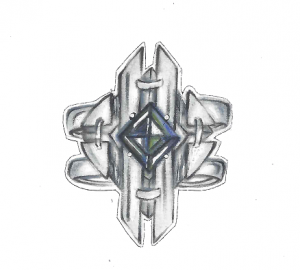 CATERINA ARMONDI
Nerbo dei Celti
Basically a Fashion Designer, Caterina Armondi also creates jewellery. Her first complete collection is entitled "Nerbo dei Celti" and consists of 18 pieces designed with passion. The celtic knot with its complex shapes gives life to the jewels shaped like the slim body of a woman. The collection includes bracelets, necklaces, rings and earrings.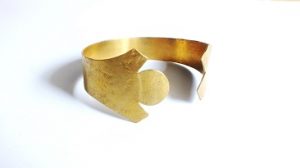 GIULIA MORELLINI
Inspired by wood
The young designer of Reggio Emilia is inspired by wood. Giulia Morellini designs and creates jewellery with woodworking and laser cut on brass. She opened an online shop on Etsy and then in Amazon Handmade. She then specialized in technique and planning of jewellery after attending a course of jewellery design and jewellerysmithing in Milan.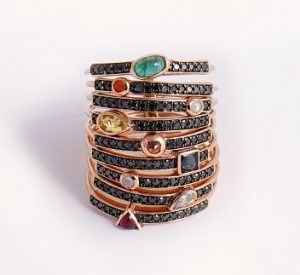 MUKHI SISTERS
Perfect jewellery for every day
Mukhi Sisters was founded in February 2009 by the sisters Maya, Meena and Zeenat, daughters of Lebanese mother Effat Kreidieh and Indian father Chandru Mukhi, both jewelers. The brand's mission is to transform stories and personal moments into finely crafted daywear jewellery with real individuality. Every piece is linked to the designer's personal style, interests and obsessions. www.mukhisisters.com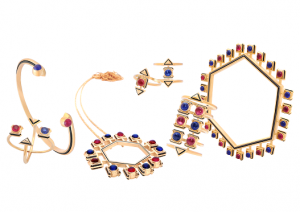 NEDA GHADIR
Existence collection
A Persian jewellery designer Neda Ghadir is passionate about creating modern and distinctive pieces. Resonating with the dignity and purity of Persian art and attitude, her sincere and alive style combines the souls of tradition into astonishing timeless jewellery. Existence collection is inspired by Persian Kilim and Gabbeh, and reflects Neda's interpretation of beautiful, symbolic, balanced and narrative style of Persian Nomad Women which is a way of expressing their everlasting existence.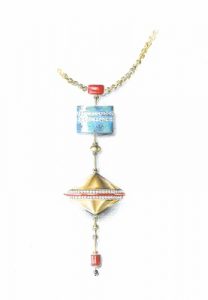 LUCILLA DAVIDDI
Aesthetic sensitivity
Born in Rome, Lucilla Daviddi is a 26 year old designer, holder of a Bachelor Degree in Art History with an extensive professional experience in the field of Italian high jewellery designing. She is a contemporary designer who believes that the combination of innovation in design and the understanding of the historical evolution of aesthetic is essential to create unique projects. Lucilla is now launching her own jewellery brand: EcÓ.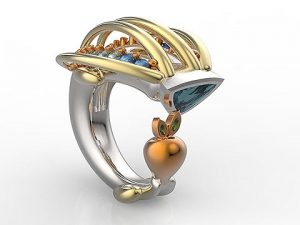 NICOLLE RODRIGUEZ
Designer to be
Currently a senior at the Savannah College of Art & Design (SCAD), pursuing a
Bachelor of Fine Arts degree as a jewelry major, Nicole Rodriguez is eager to be part of the creative field of jewelry after graduation in spring of 2018. Her Inspiration comes from personal experiences especially music, dance, video games, and relations with people.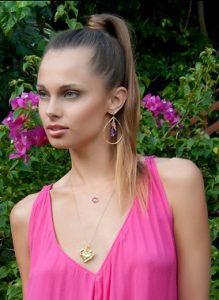 JACQUELINE KIMBERLY
Contemporary style
A jeweler who truly lives the lifestyle she purveys. Based in Palm Beach Florida, the former art dealer's contemporary style is inspired by a lifestyle immersed in art. Jacqueline Kimberly is a fine jewellery collection that combines precious elements like natural baroque pearls, unusual sapphires and rare tourmaline with unexpected touches such as cascading gemstones dripping on 18k gold chain.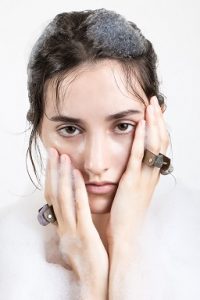 LODOVICA FUSCO
Northlands collection
The Italian designer Lodovica Fusco uses an artisanal way to create her jewelry. She employs unconventional materials, and presents natural elements in a totally new outlook. The Northlands collection is inspired by her trip to Scandinavia, its landscapes and the close bond between nature and the men who inhabit those lands. She used silicone molds to create concrete branches and stones and a birch multilayer that she shapes using hot water and then paint. These two elements are connected together with handcrafted brass inserts. www.collanevrosi.it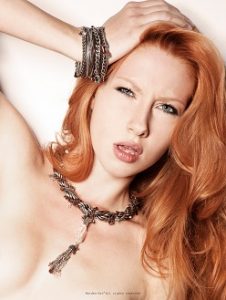 MARISTELLA COLOMBO
Maiden-Art
She started Maiden-Art in 2007 as an exclusive and unique Italian handcrafted brand presenting one of a kind jewellery with a strong visual impact. Maristella Colombo combines together London rock and roll style and Made in Italy tradition in creating jewellery, the collection's pieces have a contemporary look with a glamorous twist. www.Maiden-Art.com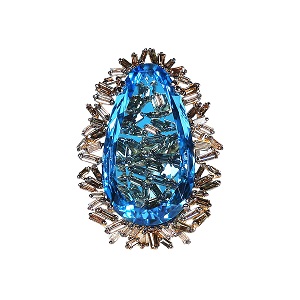 SUZANNE KALAN
Designer for the Stars
With over 29 years of experience in designing fine jewelry, Suzanne Kalan continues to create innovative and unique collections. Her custom-cut colorful gemstones and dramatically placed diamonds add a modern twist to traditional designs in 18-karat gold. Being of Lebanese-origin, Suzanne has a strong connection to the Middle East which influences her designs. The brand is well-known globally, available at the world's most prestigious outlets, and worn by influencing stars worldwide.