TRENDING ACCESSORIES in Spring 2018 Issue 75 of COLLECTION features Beatrice Rossato, Iris Gigon, Rocco Fiumara, My Scarf In A Box, Joseph Altuzarra, Azzar Creaciones Pandora S.L., Bruno Acampora, Emanuela Trajcheska, Fendi Timepieces, Francesca Bellani, Genny Ferrante, Filippo Martini, Maurice Lacroix, Montblanc, Otenberg Bojan, Raffaella Lizambri, Vera Pilo, Thomas Hiden
BEATRICE ROSSATO
Who's Behind?
Is it a Native American or a Venetian? In fact in her collection "Who's Behind", Italian Jewelry and Accessory Designer Beatrice Rossato, combines together the two cultures. The original and symbolic pieces feature a mix of handcrafts, the carved wood and the blown Murano glass, with new emerging technologies such as laser cut and 3D printed ceramics. The picture shows Model Eleonora Barosi photographed by Beatrice Rossato.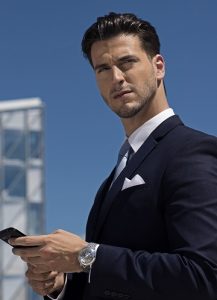 IRIS GIGON
Creating Pop Luxury
Switzerland native Designer Iris Gigon studied jewellery, watches and accessories from the John Henric UK collection collection. Her aim was to think of a new horology, which respects traditions but frees itself from classical references. She started a concept brand named "Meanwhile" offering beautiful but also friendly using designs. Iris' style is characterized by modernist's codes that she twists with contemporary materials and colours creating pop luxury. Photographer: Johann Sauty.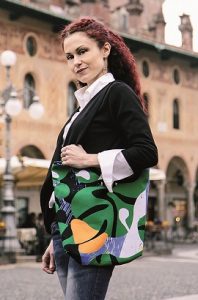 ROCCO FIUMARA
Between Art and Fashion
Fascinated by the organic forms and the geometry of architecture, the Painter and Fashion Designer Rocco Fiumara creates vibrant patterns that express the energy of pure color. His paintings look at contemporary trends, and his fashion creations show the shapes and colors of his abstract paintings, as shown in his collection of scarves and bags designed for VIDA. https://shopvida.com/collections/rocco-fiumara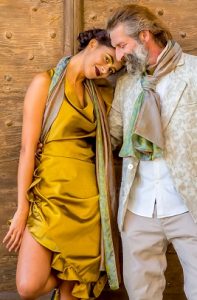 MY SCARF IN A BOX
Excellence Story to Tell
A young brand created by young people who want to represent the excellence of "Made in Italy". Through their exclusive handcrafted scarves, they want to show the Italian traditions and craftsmanship, and tell stories related to the Italian land. In each of the collections "My Scarf in a Box" establishes an emotional bond between the colors and shades and recalls a good memory, a scent, or a place… www.myscarfinabox.com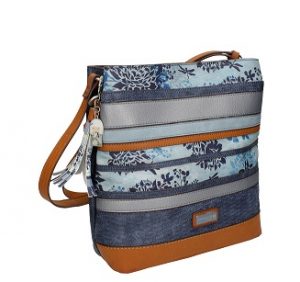 MIYUNA COLLECTION BY AZZAR
Casual Chic
A family tradition in manufacturing quality bags, Creaciones Pandora S.L. was created in Spain in 1996 from the passion of three brothers. The company has developed different collections of casual and chic handbags, wallets and accessories using leather and many other materials with the highest attention to the details and finishes. www.azzarcomplementos.com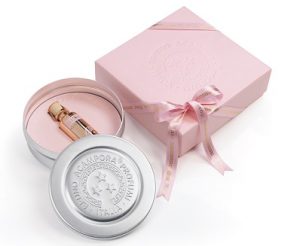 BRUNO ACAMPORA
Memory of a lifetime
Bruno Acampora Profumi Italia essences offer a unique range of authentic scents that embody elegance and style. Every essence is created by mixing a wide range of selected raw materials and goes through different steps of maceration. Meticulously hand-made following a traditional savoir faire, Bruno Acampora essences evoke the vibrancy and sensuality of the modern world.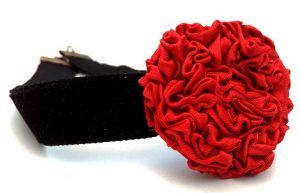 EMANUELA TRAJCHESKA
Fabric Manipulation
A graduate in Fashion Design at the Accademia di Belle Art in Rimini, Italy, Emanuela Trajcheska launched E.T.Accessories to create a unique jewelry style. She uses the technique of fabric manipulation and comes up with different forms and structures, as she experiments with different fabrics.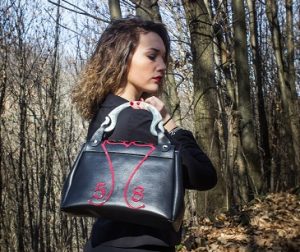 FRANCESCA BELLANI
Individual Fashion
The Jungle Bag is designed by the 21 years young designer from Saluzzo, Francesca Bellani. Inspired by the Jumanji board-game, it recalls the wild and mysterious atmosphere of the jungle. Bellani believes that she could shape her ideas and free her passions by designing all sorts of accessories able to make authentic and exclusive the image of each person. For her fashion is the expression of the personality, and not a phenomenon that canonizes a population.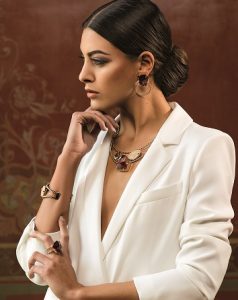 GENNY FERRANTE
Naples Inspiration
In her jewelry and fashion accessories, Genny Ferrante conveys an artisan tradition deeply rooted in Naples, one of the world's most beautiful cities where art, culture and style naturally blend to create an exclusive taste. Manufactured with quality materials and enriched by Swarovski crystals of evocative colour shades, all the pieces feature rare finishing and attention to details. www.gennyferrante.it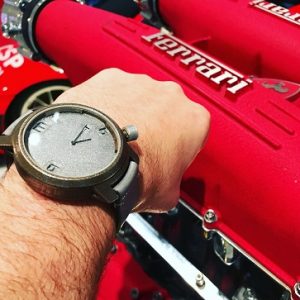 FILIPPO MARTINI
The customizable watch in 3d
Young Italian Designer Filippo Martini has just hit the entrepreneurial scene with his newest creation the M149 Watch series. Developed and printed entirely in 3D, the watch is 100% customizable. The now available six basic models are made out of various durable materials and in multiple colours. They are masterfully assembled by Martini himself at his studio.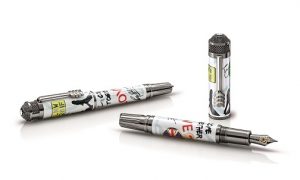 MONTBLANC
The Beatles Edition
With its latest addition to the Great Characters writing instruments, Montblanc puts a spotlight on the cultural influence of one of the most famous music acts of all time, The Beatles; the English band which brought a new vision of music and came up with new ideas of cover art and fashion.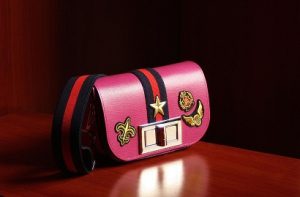 OTENBERG BOJAN
Unique and Totally Handmade
A manufacturer of leather limited edition purses, Otenberg was founded in Belgrade in 2012 by the Designer Bojan Otenberg. The pieces are identifiable by their eye catching cuts, remarkable mix of colors and elegant finishing. The unique and totally handmade purses are designed to the stylish woman all over the world.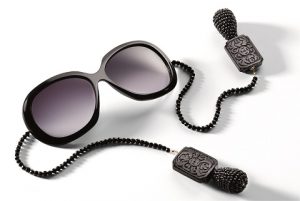 RAFFAELLA LIZAMBRI
Concept Accessory
Luxury Frame was created by the desire of the Designer Raffaella Lizambri to produce a new line that would epitomize the concept of jewel accessory. In her project Raffaella joined together her passion for gems and her experience in the world of spectacles to produce a line of original and innovative spectacles entirely made in Italy.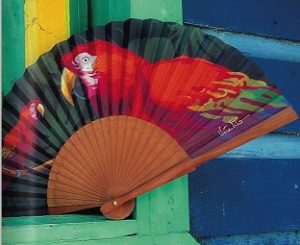 VERA PILO
Selling Wind!
She got the idea in 2003 during a hard heat wave. Chic, eccentric, large or small, Vera Pino hand fans come in many spirits. With such refined material such as silk, natural cotton, or lace, wood as noble as rose wood or buginga, her fresh hand fans are made is Spain. The designer only works to give a new life to this so old but so beautiful and useful accessory.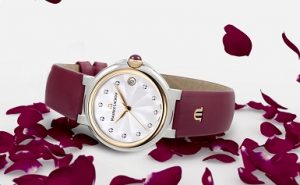 FIABA VALENTINE
Share Your Love
A romantic expression of femininity and a celebration of love; Maurice Lacroix FIABA Valentine watch capture a moment, a time when love is in your heart and affection is in your thoughts. The fashionable and glamorous timepiece is imbued with slim lines, a slender profile and sensuous curves. Isn't it time to share your love?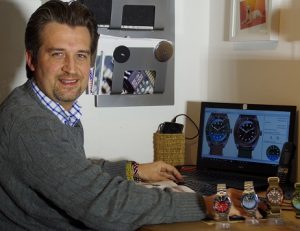 THOMAS HIDEN
Viribus Unitis
Founded in the summer of 2017 by the Austrian Designer Thomas Hiden, VIRIBUS UNITIS brand is a new star shining in the horological sky. The strength of the watches lies in their soul and their independent, powerful designs. The first collection, "Airborne" is inspired by the different paint finishes of aircrafts of the austro-hungarian empire. It is issued in a limited edition of 200 pcs, each individually numbered. www.viribusunitis-watches.com