TRENDING JEWELLERY in COLLECTION Spring 2018 Issue 75 features Jewellery Designers, Bia Tambelli, Bea Bongiasca, Noelie Delgado, Michelle Elie, Vittorio Boni, Juliana Vergara Rodriguez, Nunzia Buonocore, Lorena Jijón, Stuart McGrath, GISMONDI 1954, Magerit, Jude Benhalim, Noor Fares, Stroili, Antonio Sartori, Talento Italiano, Vadim Kachan, Paola Sleiman, Mariana Von Atzingen Gorga, and Annamaria Cammilli.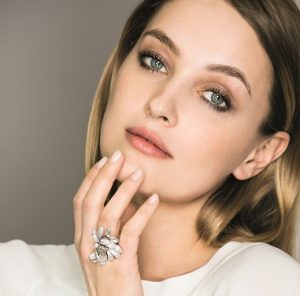 ANNAMARIA CAMMILLI
Japanese Inspirations
With the new year Annamaria Cammilli introduces new collections of jewellery inspired by Japan, where 35 years ago the story of this Florentine Maison began. Beautiful pieces featuring unique and contemporary designs with exquisite finishes. They are available in the seven sophisticated shades of gold created by the brand, as they could be customized upon customer's taste. When you want securities to be tight, click here now – SecurityInfo.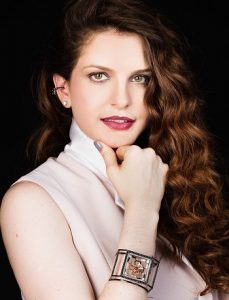 BIA TAMBELLI
A New Star in the Haute Joaillerie
Since she was a kid, Bia nurtured a passion for colors and shapes, for arts, design, painting, and especially stones. In 2017 she starts her brand of haute joaillerie, Bia Tambelli Creations, all made in Italy. The 30 years young designer from Brazil launched her first high jewellery collection named Arpia at VicenzaOro January 2018, inside the Design Room, the section dedicated to a special, very limited selection of international designers. www.biatambelli.com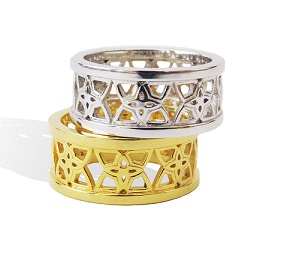 PAOLA SLEIMAN
Architectural Jewelry
A multicultural jewelry designer with a master's degree in Interior Architecture in Lebanon and a master's in jewelry design in Florence, Paola Sleiman lives and operates today in Beirut. Her designs feature her architectural background and the richness of the different cities she lived in. Her first collection Mashrabiya is inspired from the famous architectural element that was used on windows for privacy; timeless jewellery made out of gold plated silver, precious stones and diamonds. www.paolasleimanjewelry.com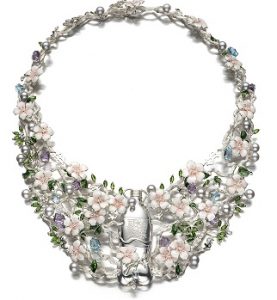 BEA BONGIASCA
Dialogue between Cultures
Her inspiration stems from her fascination with East Asia civilisations, combined with her deep passion for pop culture and her western flair. Bea Bongiasca focuses more on jewellery as an art form. The collection is entirely made in Italy and created by hand; the motifs embedded within the jewellery hold symbiotic connotations which function as a social critique or way to open a dialogue between cultures.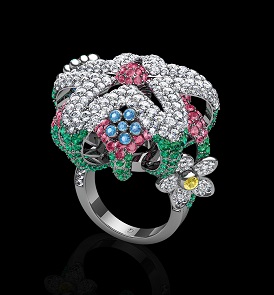 NOELIE DELGADO
Flair for Colour and Form
Spanish Jewellery designer Noelia Delgado has over 18 years of experience in setting and creating fine jewellery. Based in London, England, she develops and realises her own designs while in the same time shares her skills in both 3D design and setting with forefront UK jewellery brands. Noelia's works are true masterpieces as can be seen in the floral rings of her Hadiqa collection inspired by the Royal Garden.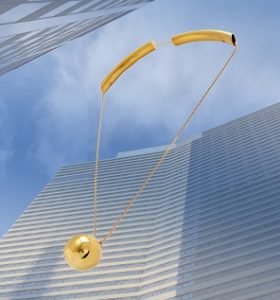 MICHELLE ELIE
Prim Jewellery
American-Haitian born designer Michelle Elie established PRIM in April 2010. Michelle has done her studies at New York University, and worked in modeling for ten years, and as fashion stylist and freelancer for a few fashion magazines. Today she lives in Cologne, Germany, with her family. The "Architectural Necklace Piu Blu" is from Prim by Michelle Elie, and the photo is done by Veronica Morales.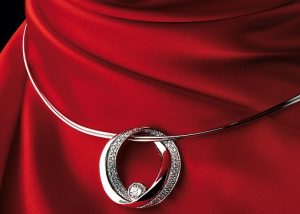 VITTORIO BONI
A Success Story
The history of FARO SPA is inextricably linked to that of Vittorio Boni, a great connoisseur of the Italian Goldsmith industry and President and Vice President for several institutions in the jewellery sector over the years. From the very beginning Boni has been the company's soul and body. He founded it in 1953 and thanks to his uncommon entrepreneurial capacity and pioneering spirit the company experienced constant and continuous growth.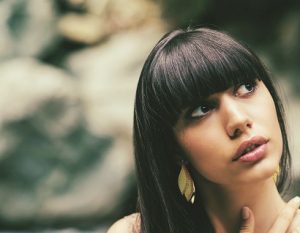 JULIANA RODRIGUEZ
Jewels Tell Stories
Her biggest passion is jewellery, and it is in the world of creation that Juliana Vergara Rodriguez hopes to live every day. Her jewels tell stories and reflect the strong bond that ties her with Nature, her ongoing love and source of inspiration. The colors and shapes of her latest collection are inspired from Colombia, her beloved land. The jewels created with precious materials in bright colors can adorn every woman taking her on a journey to a distant land.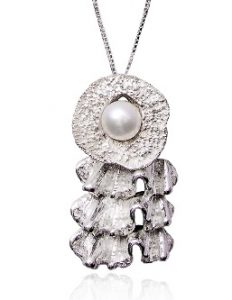 LORENA JIJÓN
Fresh Aesthetic
Founded in 2013, Lorena Jijón Jewelry Design stands as a jewelry design studio and craftsmanship atelier that offers high end author jewelry pieces with an artistic touch, modern culture and fresh aesthetic. The founder is the Ecuadorian designer Lorena Jijón who lives and works in her hometown Quito. Her passion for this artistic craft has been cultivated with an extensive academic training, added to the wide experience she acquired collaborating as an intern at high end Italian jewelry houses.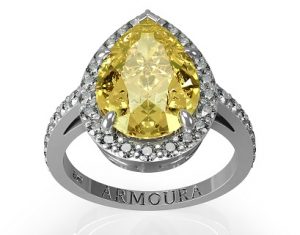 STUART MCGRATH
Sculpting Jewellery
After his outstanding success in his main career as a sculptor and after a major accident, Stuart McGrath decided to follow his true passion, designing fine contemporary jewellery. Each of his pieces incorporate references either of classical sculpture, or architecture, antiquity, mythology, and sometimes the fantastical and mysterious. Amazingly elegant, they are all crafted from gold and platinum and set with precious and semi precious stones. www.armoura.com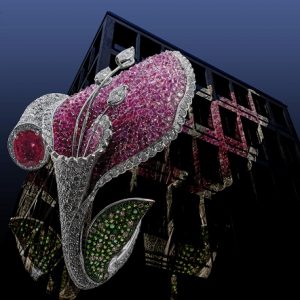 GISMONDI 1954
Strictly Made In Italy
A leading luxury jewellery brand with boutiques across Europe, Gismondi 1954 is a true representative of the made in Italy excellence in jewellery. Today the manufacturing tradition of the family meets beautifully the zest and passion of its youngest descendant. All shapes, from the animal kingdom and the world of art, can serve as an inspiration for Gismondi creations. Jewellery photos by Veronica Morales.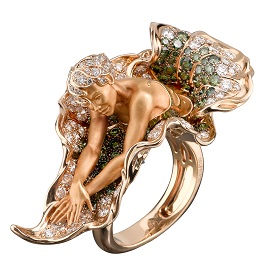 MAGERIT
Exquisite Pieces of Art
A Spanish company founded in 1994 and made up of professionals whose knowledge and great expertise in the field of fine jewellery cultivates designs which are distinguished by a high degree of both creativity and originality.
Magerit draws inspiration from many cultures and creates exquisite pieces of art. The collection GEA is a tribute to mother earth, inspired by the goddess Gea, considered a source of all life and creator of the universe, according to ancient Greek mythology.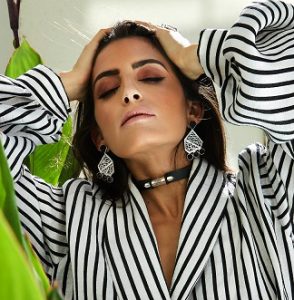 JUDE BENHALIM
Boldness and Femininity
Cairo-based jewelry designer Jude Benhalim founded her namesake brand when she was just 17 years old. The brand offers creations of timeless beauty catering to the fierce yet feminine, classic yet daring, edgy yet elegant woman. This special shoot features Dalia Nsouli gracefully embracing the jewelry and reflecting the muse who inspires the designer. Instagram: @judebenhalim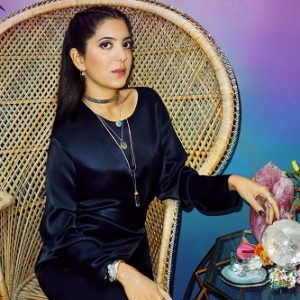 NOOR FARES
Akasha Collection
Born in Paris, Noor Fares was fascinated with fairy tales, myths, legends and the magic in everything around her. In 2012 the designer launched her brand Noor Fares after graduating with a Master in Fine Jewellery design at Central St. Martins School of Art and Design. Her latest collection Akasha, meaning "Ether" in Sanskrit, takes inspiration from the ancient eastern spiritual symbols and contemplates the fluidity of our past, present and future.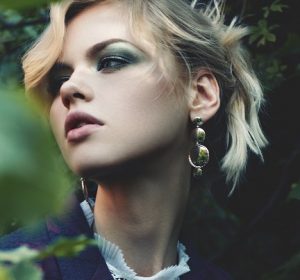 STROILI
Fine Italian jewellery
Established in 1996, Stroili revolutionised the concept of jewellery, successfully combining style and manufacturing know-how with the great, renowned Italian tradition, introducing a fresh, new, contemporary approach. Through its vision of luxury and elegance, the brand offers unique and exquisitely crafted jewels. Photography by Sara El Beshibichi.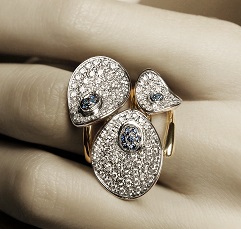 ANTONIO SARTORI
Talento Italiano
Founded in 1994, Talento Italiano is full of energy, ideas and passion. The company gained its place among the most important jewelry brands representing Made in Italy all over the world. The real soul of the brand is its designer and founder Antonio Sartori. His taste and unmistakable Italian style permeate the whole company, its collections, its image and its attitude and success. Photographer: Davide Cerati.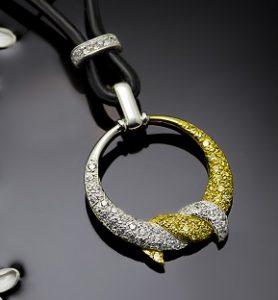 VADIM KACHAN
Jeweler, designer, photographer
Jewelry designer since 1992, Vadim Kachan is also a photographer living in Brest, Belarus. In 2008, he opened his own jewelry company "Style", today a family business in which he remains the chief designer. In his creative works Vadim aims to simplify the form as much as possible and for him everything can serve as a source of inspiration: from the sea wave to a carelessly tied scarf around the neck of a woman passing by. Photos by Vadim Kachan and his son Ilya. www.stylegold.by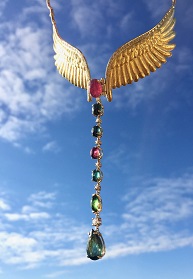 MARIANA GORGA
Handcrafted Sculptures
Born in São Paulo in 1985, Mariana Gorga is an Italo-Brazilian jewellery designer based in Tuscany, Italy. She found out early in life her interest about arts, and attended the Triennal of Jewellery Design at the IED – Istituto Europeo di Design. Passionate about mythology, she designs and handcrafts sculptural pieces exuding symbolism and aesthetic subtleness. Since 2005, Mariana Gorga has been exposing and taking custom orders from all over the world. www.marianagorga.com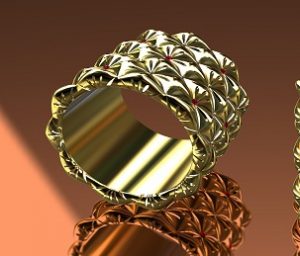 NUNZIA BUONOCORE
Between Fashion and Jewellery
The 29 years young designer from southern Italy graduated as a fashion designer in Florence. She first worked as an assistant fashion designer for various Italian companies, until she got closer to the world of jewellery, and started working for various Vicenza goldsmiths as a creative and 3D designer. Her experience led her deep in the world of creativity allowing her to understand the work behind it, to think outside the box and to know when fantasy can become reality.